Mulch Films
Plastic Mulch Film
Farm Plastic Supply offers one of most effective and economical ways to increase your crop yields with our plastic mulch films. This technique not only suppresses weeds around your crop it also creates a greenhouse effect, warming the soil underneath as well as retains moisture. This agricultural plastic mulch film enables growers to start their season early and effectively increase yields. Other benefits include, cleaner crops because they avoid direct contact with the soil as well as less rotting as a result of mud splashing.
We currently offer the following black and white plastic mulch film options:
1.0 mil Black
1.25 mil Black
1.0 mil White/Black
1.5 mil Black
4 mil Black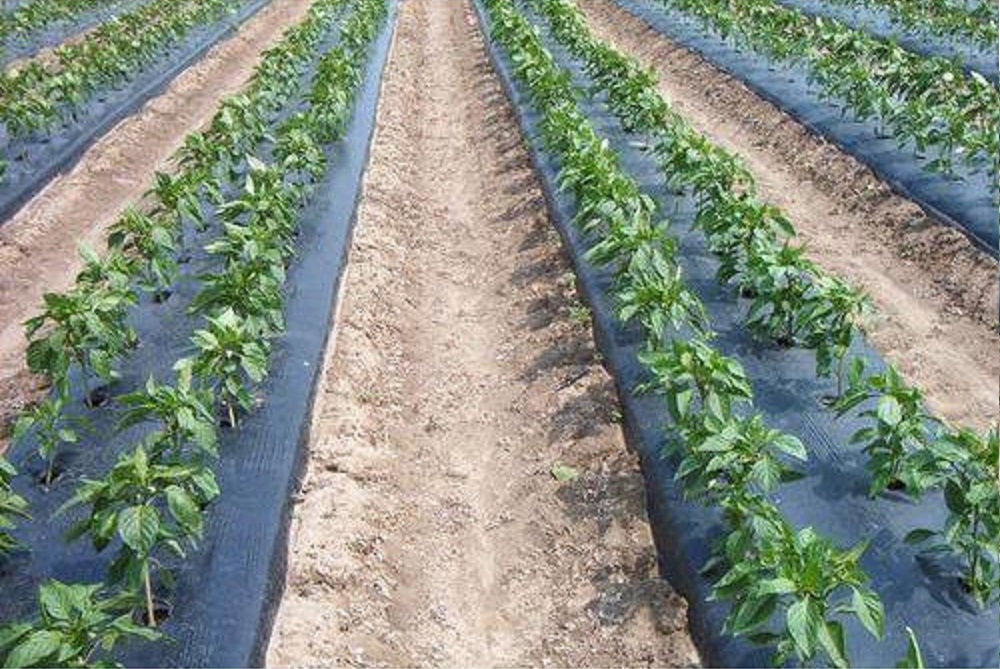 For the summer months, our white weed control barrier option is used for less heat and better temperature control.
---
Showing 1 to 22 of 22 (1 Pages)